Dates:
May 28 to June 7, 2017
Prices:
Basic Package: $2,450
This package includes a 10 night stay at the hotel "Urbano V" in the heart of Montefiascone (double room accommodation); breakfast and dinner daily (wine with dinner and taxes are included) … and the joy of being together in another amazing Italian setting.
Student Package: $2,650
This package includes the same arrangements in package #1 plus ONE HOUR of Italian class a day.
Book Soon!
Reservation Deadline:
February 4, 2017
Please note that the sooner you make your decision the easier will be to accommodate you since the spots will be filled on a first-come, first-served basis.
A $450, non-refundable deposit for each traveler is due at the time of your reservation.
Learn more:
email or call Isabella at 617-230-1039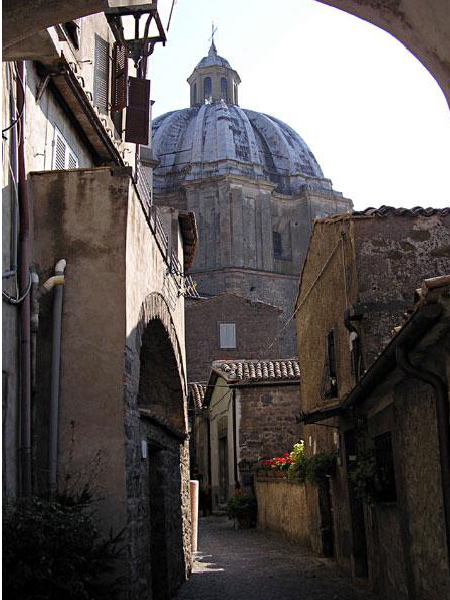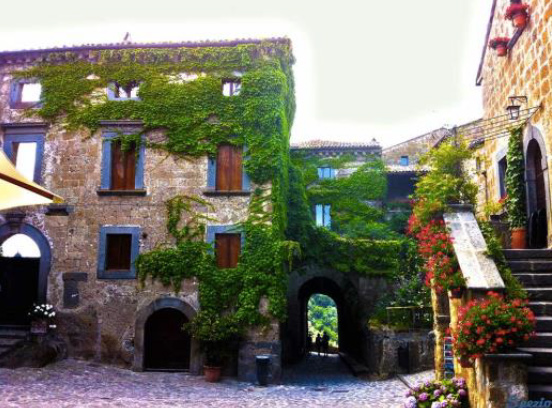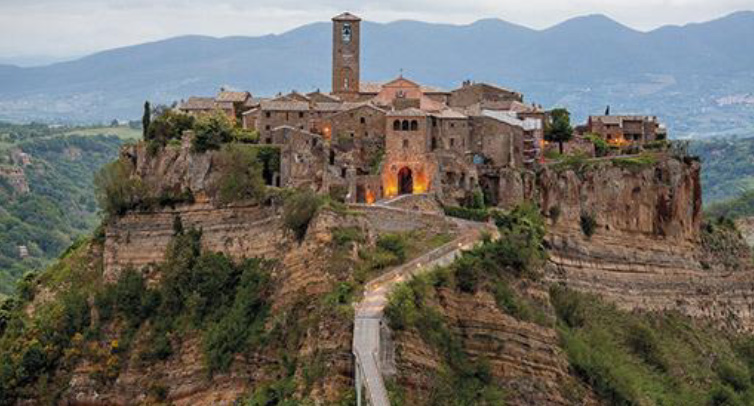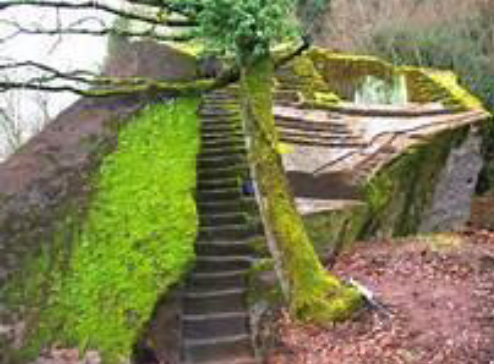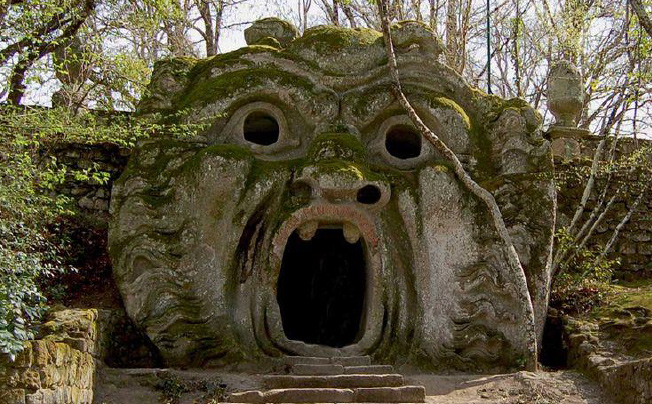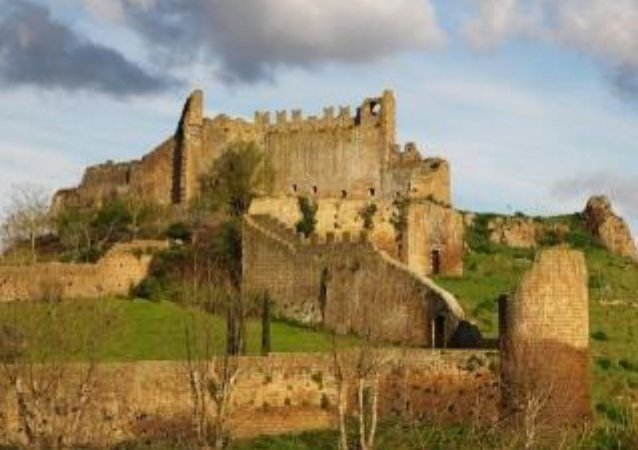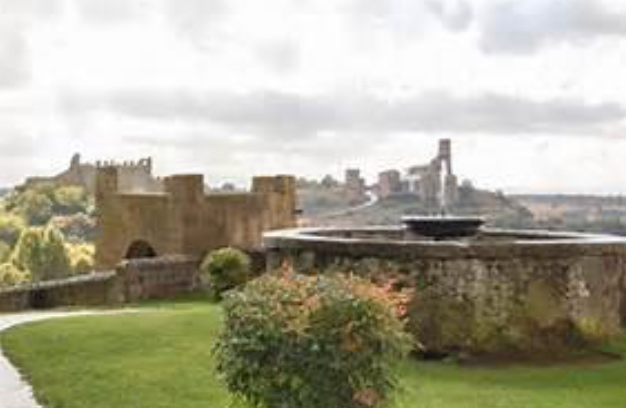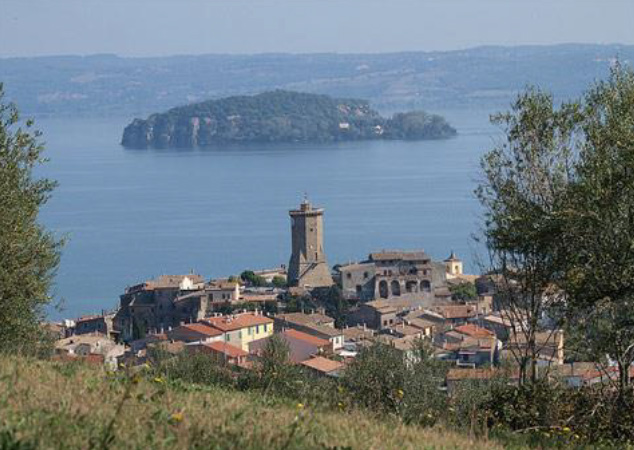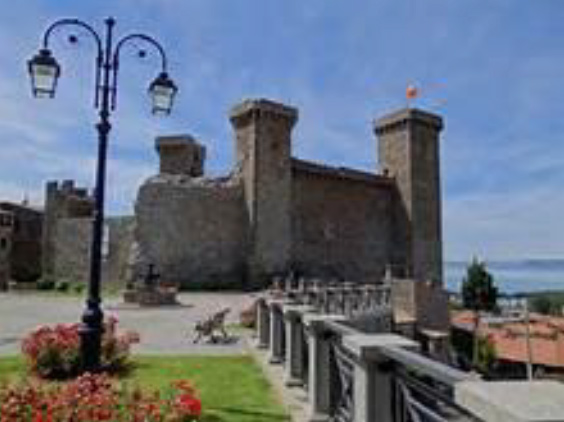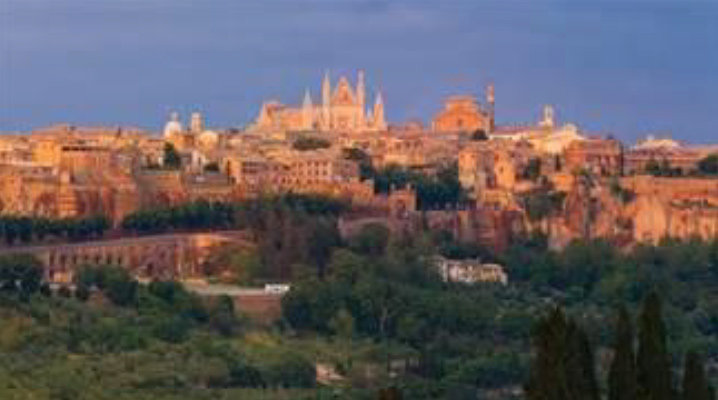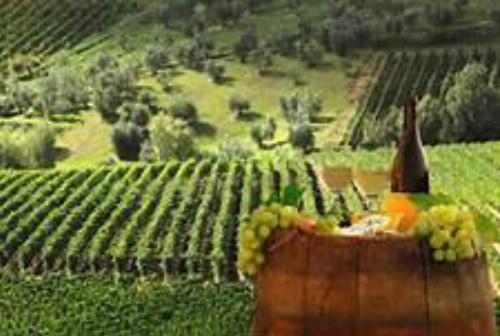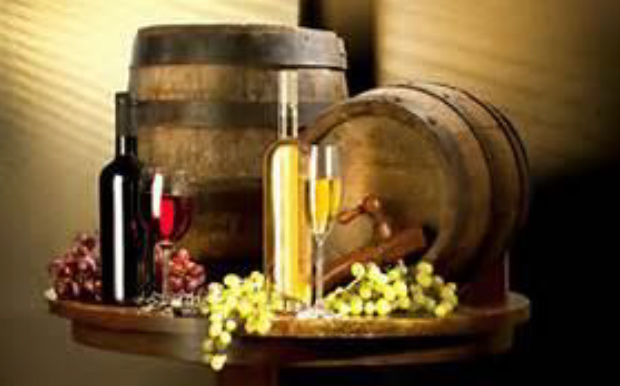 Vacanze All'Italiana...
"Vacation Italian Style"
The deadline for reservations is February 4th 2017.
Book your reservation via email or call Isabella at 617-230-1039.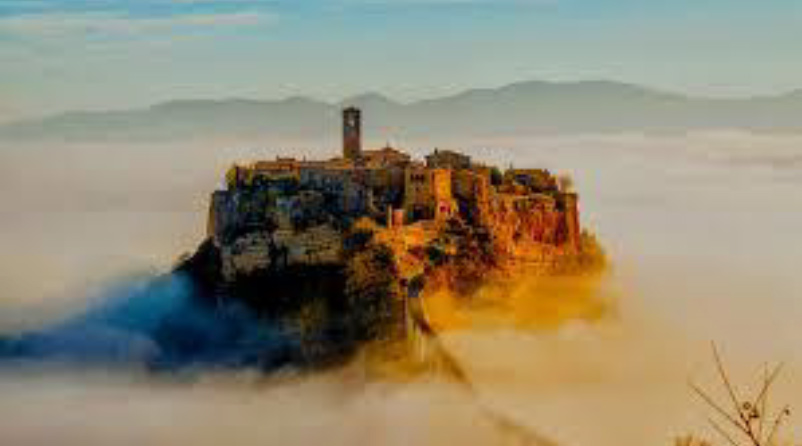 The "Parla Presto" trip this year will be in the area known as "Tuscia". We will be spending 10 days in Montefiascone, in northern Lazio, near the Bolsena lake and from there we will explore the Tuscia area. We will be immersed in the discovery of ancient Etruscan sites and we will visit the many 'borghi medievali" in the area.
If you like adventures, history, excellent food and breathtaking natural scenes… Well, this is the trip for you!
If you like art, history, excellent food, amazing vineyards, perfect weather and shopping opportunities to die for – well, this is the trip for you!
STUDYING IN MONTEFIASCONE: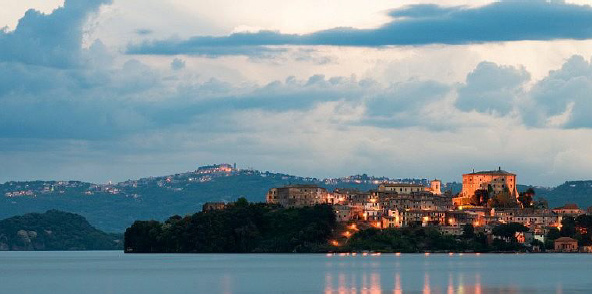 I will teach a conversational class based on your level of knowledge of the language. I will customize a course on the traditions and the culture of the place that we are visiting. You will not only speak Italian a lot but you will also learn about the regions we are visiting. As usual I will provide the material for the lesson on location.
I will teach a cultural class which will be conversational, based on your level of knowledge of the language and concentrating on this area's traditions and the culture. You will not only speak Italian a lot but you will also learn about Tuscany.
STAYING in Montefiascone at the Hotel "URBANO V":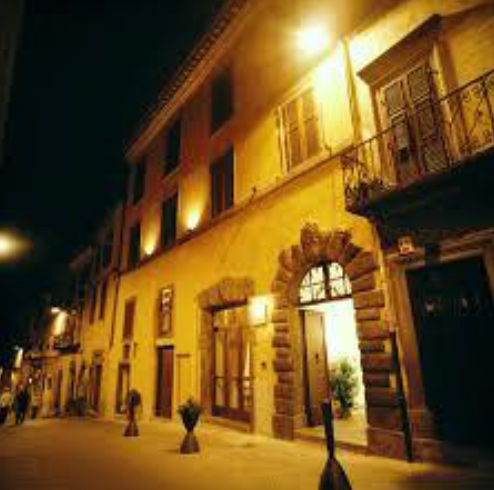 Montefiascone is a beautiful little town on the "Francigena Road", on top of a hill facing the Bolsena lake, in the ancient Tuscia. This quaint 'borgo" is located in a land that was the cradle of the Etruscan culture and is immersed in a landscape of fortresses, castles and stunning medieval villages. It is certainly one of the nicest towns in the center of Italy; a calm small town with 13.000 inhabitants, situated on a mountain above the lake. Even if small, the town is packed with art and history: from Santa Margherita cathedral, with its beautiful dome (the third in Italy) to the Fortress of Popes, which was the papal seat for centuries, and along the "Via Francigena" the San Flaviano church, the burial place of Jhoannes Defuk, the German bishop whose story made the wine EST! EST!! EST! (the best wine in the area) well known all over Europe. You will be busy and entertained even when you choose to spend the day in town!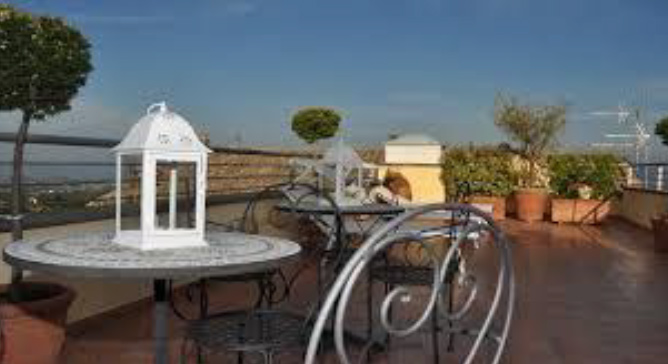 From Montefiascone there are a variety of interesting places that we can visit: archeological ruins, historical sites, artistic venues and even the wonderful sandy beaches and crystal clear water of the lake Bolsena.
Our hotel is situated in a very quiet position in the historical center, and it is one of the most ancient palace in town, where noble families and popes lived since the XIV century. It has been restored keeping in mind the original style so that the result is a charming, elegant and cozy atmosphere.
We will check in to the hotel on Sunday May 28. Usually everybody arrives at a different time, but I will plan on seeing the group that evening, in time for dinner at 8:00PM.
We will be only less than 10 miles away from many natural and cultural destinations and thanks to Montefiascone strategic location, we will have three regions to choose from: Lazio, Toscana and Umbria!
As usual I will plan at least 3 out of town excursions to offer you some special experiences in this extraordinary setting. I am arranging a minibus with a driver for those days and Montefiascone has a train station, so you will not necessarily need a car. However, I do recommend that you make your reservation from the US if you would like to have one.
FROM MONTEFIASCONE TO CIVITA DI BAGNOREGIO: THE MANY HIDDEN GEMS IN THE TUSCIA AREA!
This is just an example of what we are going to be surrounded by … We are going to see the best of this wonderful land!
With a population of only 20 people and access limited to a pedestrian footbridge, the town of Cività di Bagnoregio is a unique destination. Perched on the top of a limestone rock is a worthwhile stop between Tuscany and Rome.
Bomarzo is particularly famous for the charming and unique Monsters Park and the Holy Wood realized by Vinicio Orsini in the seventieth century.
TUSCANIA
Tuscania is immersed in one of the most beautiful landscapes in the Tuscia region, it is an artistic city surrounded by medieval walls... absolutely fascinating!
BOLSENA
Bolsena is the ideal place for a relaxing day. The lake shore is beautiful and the water is crystal clear and, when you are done with your day at the beach, you will discover the history and the ancient traditions of this medieval village.
ORVIETO
Orvieto is in Umbria but only 25 miles away from Montefiascone, the Duomo is spectacular and the town is charming and even if you have been there before it is worth another visit!
Food & Wine excursions:
Wine tasting and visit to a winery specialized in the production of Est! Est! Est! and other great wines from this area tradition.
Lunch on special locations to taste the specialties of the simple and tasty "cucina del luogo".
As usual I will put together at least 3 or 4 special activities for the group; everybody may participate into as many or as few as they wish: there is no obligation!
Like we did last year, these excursions will include a mini bus ride for the day.
I will provide more details, including the price and the destinations for these special outings in March.
I will also be happy to facilitate any other adventure that you may want to embark on: my job is to make your trip unforgettable!
The closest airport to Montefiascone is Roma Fiumicino ( 80 miles away). There are trains and local buses that connect Rome to Montefiascone. On request I can arrange a taxi from the airport to the hotel and from Montefiascone train station to the hotel.
Other interesting destinations close to Montefiascone:
Orbetello 50 miles
Assisi 52 miles
Volterra 100 miles
Spoleto 45 miles
Montepulciano 50 miles
Perugia 61 miles
SOME EXTRA COSTS TO EXPECT:
Approximately two glasses of wine "vino della casa" per person and water will be served with dinner and is included in your package. The wine consumed after that will be additional and will have to be paid for at the end of our staying.
Coffee, cappuccino, liquors and wine different from the "vino della casa" will be additional and they will have to be paid for when you order them.
30 Euro per person for tipping the breakfast and dinner wait staff for your entire stay and 10 Euro to tip the maid the day you leave.
Single supplement $400.
Car rental.
Any extra activity you choose to participate in at the price that will be arranged either from here or on location.
Sometimes on the last night, we go for dinner to a special restaurant in the area, to celebrate and say goodbye. I will arrange the menu and the price onsite and announce it to you during the trip.
CANCELLATION POLICY:
For cancellation from 30 days to 15 days prior to the departure a fee of $400 per person will be charged in addition to the not refundable deposit. No refunds will be given on cancellations received less than 14 days prior to departure.
Since we had the experience that unexpected events may occur, I strongly encourage all of you to purchase a travel insurance policy with companies such as Travelex Insurance Services for your own protection.
Again: the deadline for reservation is February 4th 2017. Please note that the sooner you make your decision the easier it will be to accommodate you since the spots will be filled on a first-come, first-served basis.
I will ask for a $450 non-refundable deposit at the time of your reservation.
The deadline for reservations is February 4th 2017.
Book your reservation via email or call Isabella at 617-230-1039.
"The Parla Presto annual trips to Italy are one of the highlights of my year. Director Isabella Perricone researches and meticulously plans these 10 day excursions, negotiates for the best prices and side trips, and succeeds every year in assembling a fascinating social and cultural adventure. This year's trip to Basilicata and to Polignano a Mare, was a tour de force. Matera, where we stayed in a renovated convent, learned of  thousands of years of the often devastating history of Basilicata, experimented with baking bread typical of the area, ate wonderful food, drank some great wines, explored a vineyard and exclaimed over bronze age ruins (and yes, we shopped) was breathtaking! The cast of characters, including old time travelers and some wonderful new additions, was a lively, diverse, and uniformly interesting and interested one. Our 4 days on  Polignano were a delightful "day at the beach"  with extraordinary vistas of two seas and old "Trulli" . "
– R.B. in Winthrop
"Another fabulous Parla Presto trip created by Isabella: Matera, a lovely antique city with a fascinating history, followed by Polignano, a picturesque seaside town with dramatic cliffs and emerald waters. And traveling with my fellow Parla Presto students and Isabella made it an even more memorable experience."
– J.W. in Cambridge
"Parla Presto's annual trip is one of the highlights of our year. Each one is an incredible combination of touring, learning, and FUN! Isabella invariably chooses the most interesting places to visit and helps us to have the most interesting experiences there, ones that you will not find from even the best of Italian tour companies. Non vedo l'ora per il viaggio l'anno prossimo!"
– J.R. & N.R. in Boston